Skin types are different, and so do makeup products. Several makeup products can be considered that are specifically designed for special skin types.
Among all other skin types, oily skin has to hassle the most when it comes to picking the right makeup products, as picking the wrong one would result in the cakey makeup look.
In addition, the liquid foundation has come into limelight due to its easy application over your skin, but it has been observed that liquid foundation bad for oily skin, so we are assisting in that particular aspect only.
If you do have oily skin and you are hassling hard to find the right foundation for your skin, consider reading through the details stated below.
Disadvantages of liquid foundation on oily skin!
Every skin type is different from one another, and while picking up for the foundation, you have to be thoughtful. Matte is the ideal foundation type that people should be choosing to wear over oily skin types.
Here stating some of the cons of liquid foundation for oily skin that people with oily skin should be considered of.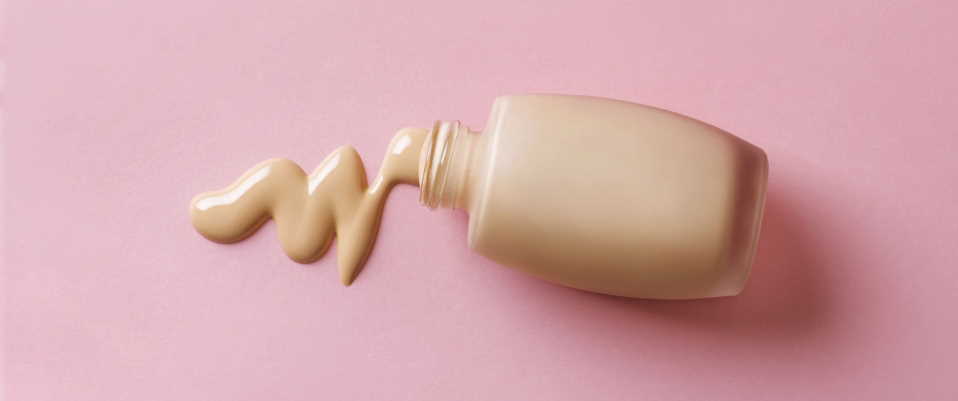 Unpleasantly shiny
Oily skin type is where your skin produces sebum excessive that results in oily skin. When you put liquid foundation thoroughly over your skin, then you might get into the troubles of looking unnecessarily shiny that isn't pleasant at all.
As with little perspiration or oil present over the skin, your complete makeup can get ruined.
Artificial makeup looks
One of the biggest disadvantages of liquid foundation on oily skin is that it makes your makeup look-alike more artificial than natural.
Artificial makeup look can just not make your face look unpleasant but also disgrace your overall personality.

Clogged pores
People with oily skin often tend to hassle with open pores due to excessive sebum production. However, making use of heavy coverage foundation can result in the adverse outcome of clogged pores, and several complications are likely to appear.
Pores being clogged can trigger acne on oily skin and resulting in poor skin health.
Henceforth, people with oily skin have to hassle with several adverse repercussions when choosing to make use of the full coverage liquid foundation.
It would be ideal to choose for the matte foundation for making your skin look even and create a natural makeup look. Several optimal variations of foundations can be explored fit for oily skin.